Viton® is it resigstered merk fan fluoroelastomer troch Dupont bedriuw.It materiaal is ek bekend asfluorelastomer/FPM/FKM.It hat grutte ferset tsjin brânstof, oalje, gemikaliën, waarmte, ozon, soeren.It wurdt in soad brûkt yn loftfeart, automotive, semiconductors, petroleum yndustry.
Der binne ferskillende graden foar Viton®, klasse A, B, GBL, F, GF, GLT, ETP.
Viton®A is bisphenol curable copolymer, de algemiene rangen binne bekend as A361C,A401C, A601C binne genêzen ynboude copolymer, en A200, A500 binne sûnder genêzing.
Viton®B is bisphenol curable terpolymer, de algemiene klassen binne B601C, B651C.
Viton®GBL klasse isperoxide curable fluoroelastomeer, en GF klasse is hege fluor ynhâld peroxide klasse.
Viton®GLT klasse is lege temperatuer ferset klasse fkm.
Viton®ETP is basisresistinsjeklasse fkm.
FUDI supply above all equivablent grade fluoroelastomers. Please feel free to contact us by www.fudifkm.com and sales@fudichem.com. Doris Xie is the marketing manager 0086-18683723460.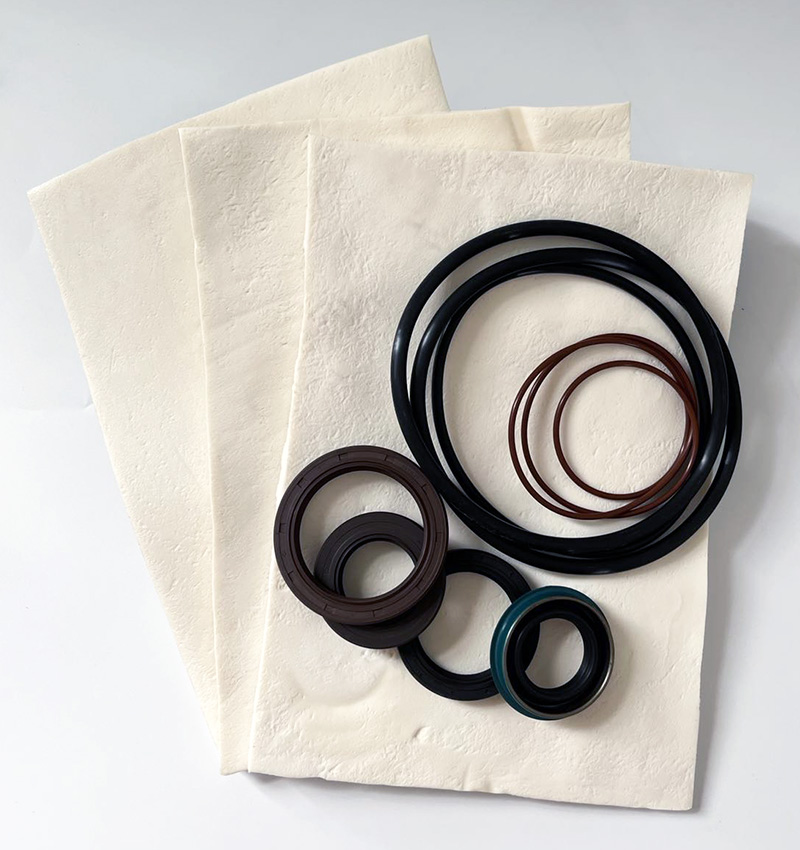 ---
Post tiid: Jul-19-2022